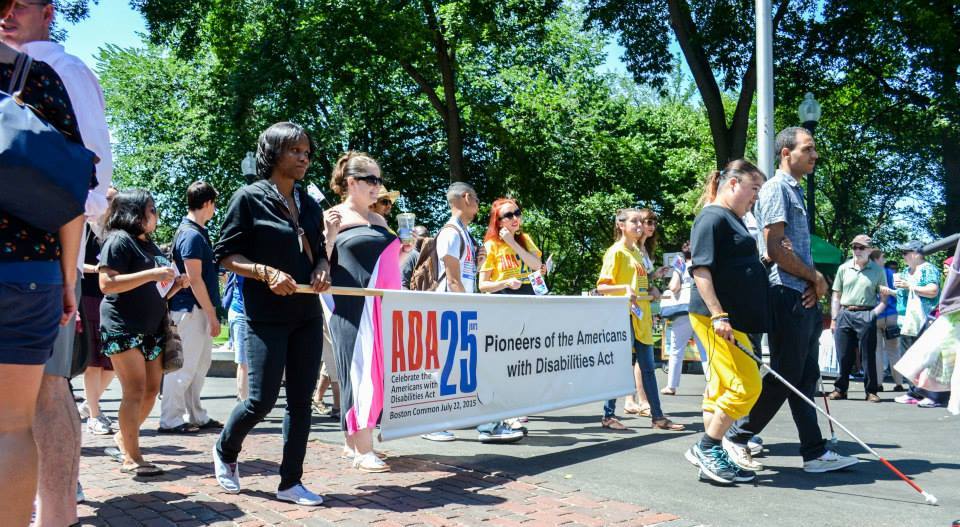 The State of the Science Conference on the Americans With Disabilities Act (ADA) was held May 4th, 2016 in Washington DC. The conference was coordinated by the ADA Knowledge Translation Center, which is funded through the National Institute on Disability, Independent Living, and Rehabilitation Research (NIDILRR).
Webcast
The content of the presentations was simulcast online using the Adobe Connect meeting platform.  The webcast was captioned and recorded. Links to each presentation can be found in the agenda below. 
Conference Transcripts
The audio portion of the conference presentations was transcribed. 
Agenda
Time

Presenter

Presentation Title

9:00-9:15

Kurt Johnson, Director, ADA Knowledge Translation Center

John Tschida, Director, National Institute on Disability, Independent Living, and Rehabilitation Research (NIDILRR)

Opening Remarks (Webcast Recording)

9:15-10:30

Barry Taylor, J.D., Vice President for Civil Rights and Systemic Litigation, Equip for Equality

The Americans with Disabilities Act: What the Legal Research Reveals About Trends and Unanticipated Applications of the Law

10:30-10:45

Break

 

10:45-11:15

Joy Hammell

ADA Participatory Action Research Consortium

Community and Work Participation Disparities for People with Disabilities

11:15-12:00

Kurt Johnson & Mark Harniss

ADA Knowledge Translation Center

12:00-12:30

Sarah Parker Harris & Robert Gould

University of Illinois at Chicago

12:30-1:30

Lunch

 

1:30-2:30

David Pettinicchio, Assistant Professor

University of Toronto  

The Limits of the ADA? Disability and Structural Inequality in the Post-ADA Era

2:30-2:45

Janet Peters

Great Lakes ADA Center

2:45-3:00

Pam Williamson & Karen Hamilton

Southeast ADA Center

Americans with Disability Act: Starting the Conversation with Business

3:00-3:15

Jill Bezyak

Rocky Mountain ADA Center

3:15-3:30

Break

 

3:30-3:45

Kathleen Murphy & Vinh Nguyen

Center on Knowledge Translation for Employment Research (KTER) & Southwest ADA Center

Awareness of the ADA Act and Other Resources to Support Employees after Cancer Diagnosis

3:45-4:00

Hannah Rudstam, Wendy Strobel-Gower, & Carolina Harris

Northeast ADA Center

Beyond Training, The Just-in-Time Program as a Force for Diversity and Disability Inclusiveness

4:00-4:15

Ellen Fabian

Mid-Atlantic ADA Center

Reasonable Accommodations in the Lodging Industry for Employees with Disabilities

4:15-4:30

Eva Larrauri & Michael Richardson

Northwest ADA Center

Community Engagement and Accessibility in Rural Health Care: A Multi-Case Study

4:30-4:45

Diane Smith

Great Plains ADA Center

National ADA Symposium Participation and Outcomes: Great Plains Survey Analysis

4:45-5:15

Barry Taylor, David Pettinicchio, & others

Panel Discussion (Webcast Recording)

5:15-5:30

Kurt Johnson

ADA Knowledge Translation Center

Final Remarks