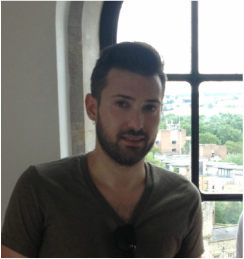 I am assistant professor of sociology at the University of Toronto. I am also associate member of the Oxford department of sociology and affiliated faculty in the University of Toronto School of Public Policy and Governance. I am an associate member of Trinity College, University of Toronto. My research interests include social policy, political sociology, law and society and social movements. I have published in Law and Policy, Sociological Inquiry, British Journal of Social Psychology, and Comparative Sociology.
In 2013-2014, I was a postdoctoral fellow in sociology and research fellow at Nuffield College, University of Oxford.  I hold a PhD in sociology from the University of Washington (2012) as well as a BA (2003) and MA (2004) in sociology from McGill University.
I am a contributing editor for the blog Mobilizing Ideas created and hosted by the Center for the Study of Social Movements at the University of Notre Dame. I also occasionally write for OpenPop.org as well as Scholars Strategy Network.
I am currently developing an audit study of disability employment discrimination with my colleague, Prof. Michelle Maroto. Read more about it here: "New study to probe disability employment discrimination."
I am interested in the development of political constituencies and their ongoing interaction with political institutions. More specifically, I focus on the ways in which political entrepreneurship and political institutional arrangements shape policy agendas. One of the main objectives of my work is situating the role of grassroots activism and nonprofit advocacy within the political process. In related projects, I extend this framework to examine the economic, social and political impacts of policymaking, enforcement and judicial review on various constituencies.