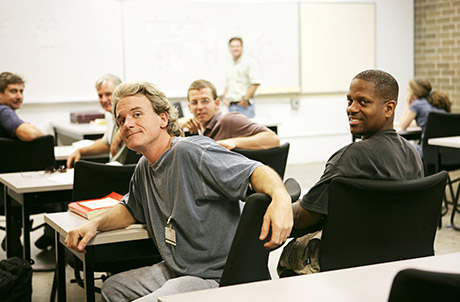 The ADA National Network offers a variety of training opportunities to increase your knowledge of the ADA. We provide training on all ADA topics and on all levels from basic to advanced. Trainings are available in-person, webcast, and online.
Find ADA Training
Attend the ADA Symposium
The National ADA Symposium, held annually for the past 17 years, has earned the reputation as the most comprehensive training event available on the ADA and disability related laws. The Symposium is designed to provide the latest information on ADA regulations and guidelines, implementation strategies, and best practices through dynamic, interactive sessions.
Participate in Webcasts, Podcasts, and In-Person Training
Visit the Events Calendar to find scheduled training events by region, topic, and audience. 
Participate in Online Training
A number of ADA trainings and training resources are available online. View all the trainings below: