The Americans with Disabilities Act (ADA) passed on July 26, 1990. It provides a legal framework for people with disabilities to challenge discriminatory practices in work settings, state and local government, and places of public use. Under the ADA, disability is formally recognized as a source
of discrimination, similar to how "race, color, religion, sex, or national origin" is recognized by the Civil Rights Act of 1964. The ADA's importance extends well beyond the court system. The ADA is also a broader symbol of bipartisan support for disability inclusion in all parts of public life. The larger goal of the law is to assure equality of opportunity, full participation, independent living, and economic self-sufficiency for all individuals with disabilities.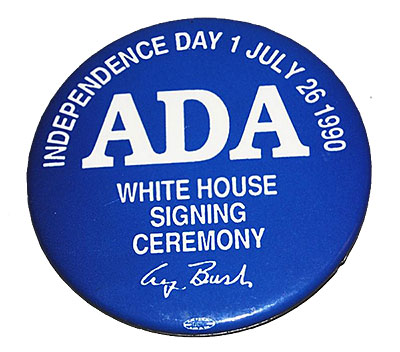 ADA education & training must include information about the spirit of the law. Basic compliance is not enough to advance disability inclusion in the workplace.
There is a misperception that certain disabilities are more "deserving" of civil rights. Everyone covered under the law is equally protected, regardless of disability type.
Reasonable accommodations are not "special" accommodations. Often, with low costs and flexible practices, employees and employers can work together to facilitate access without formal complaints.
Research on the ADA and Workplace Culture
Understanding rights and responsibilities under the ADA may:
Help put the law into practice

Influence hiring decisions for people with disabilities

Help avoid lawsuits
Not always lead to greater willingness to hire people with disabilities

Not always help create disability inclusion in the workplace
Stigma around disability can influence: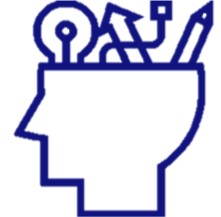 STIGMA (n.) - misguided belief or negative ideas associated with a person, place, or thing
Workplace culture

Overall ADA compliance efforts

Hiring decisions
Coworker relationships

Prevent people with disabilities from getting needed accommodations
Building an Inclusive Workplace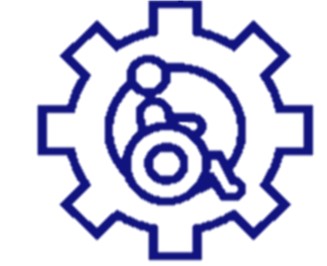 The ADA can help reduce discrimination, but the law itself is not enough to change broader attitudes, values, and culture. Organizations should try to build a culture of disability inclusion.
People with disabilities may not feel included when:
Workplaces do not allow flexible work duties, scheduling, or shared responsibilities of work tasks.
Accommodations are misunderstood as special treatment or when they are treated as rare exceptions rather than everyday practices.
What Can Organizations Do?
Organizations can influence stigma by increasing awareness, addressing stereotypes, and getting key-decision makers on board.
How do organizations address stigma?
Why create flexible workplaces?
An inclusive workplace benefits everyone, not just people with disabilities.
How do we get businesses to hire more people with disabilities?
An inclusive and diverse workforce is better for businesses and the bottom line.
How to build an inclusive workplace culture
Become familiar with inclusive practices, like accommodations.
Collaborate with community organizations that do work around disability employment, such as Centers for Independent Living (CILs).
Include people with disabilities in organization decisions and program development.
Engage in peer-to-peer communications between businesses.
Share stories and specific examples that lead to success.
When people with disabilities are involved in inclusion efforts, these initiatives are often more effective and impactful. Including people with disabilities can also help address stereotypes.
Businesses are useful resources for each other. Sharing information may help employers become more knowledgeable about the ADA and available resources.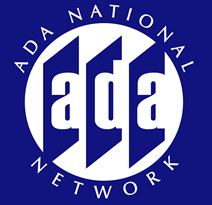 Check out the examples of how the ADA Centers have helped other organizations
Disability etiquette and awareness
A business contacted the regional ADA Center for training on communication options for customers with disabilities.

The ADA Center also included information about disability awareness and etiquette in the training, which business now hosts yearly.
Additionally, the business staff incorporated the "At-Your-Service" web-based disability course into their new employee training curriculum.
Disclosure and confidentiality
One regional ADA Center provided technical assistance to a business regarding disability disclosure and confidentiality.

Staff at the business had breached confidentiality when they disclosed a disability status to other staff members.

The ADA Center discussed the seriousness of the issue and provided information about privacy related to disclosure and confidentiality
Training for public and private organizations
ADA Centers offer training on accommodations and providing superior customer service to people with disabilities.

One ADA Center offered a training focused on how complying with the ADA is both the right thing to do and a way to attract customers.

After participating in this training, staff had enhanced customer service skills and improved workplace culture for employees with disabilities.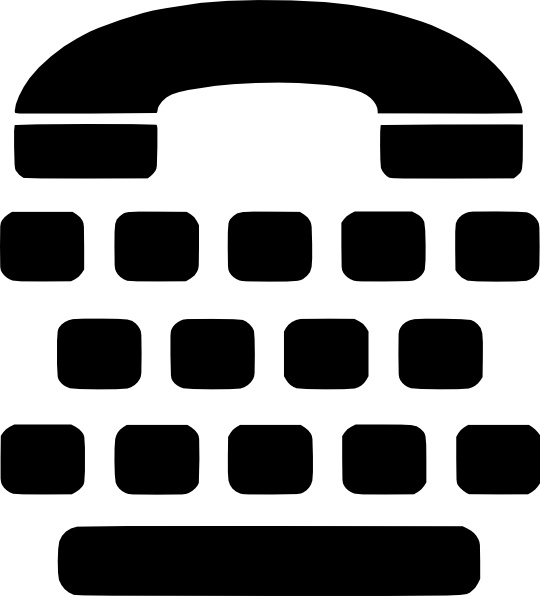 FOR MORE INFORMATION CONTACT:



This information product was developed under a grant from the Administration for Community Living (ACL) NIDILRR grant number 90DP0086. However, the contents do not necessarily represent the policy of ACL and you should not assume endorsement by the Federal Government.
SUGGESTED CITATION: Gould, R., Parker Harris, S., Caldwell, K. & Mullin, C. (2018). ADA Research Brief: Workplace Culture and the ADA (pp. 1-3). Chicago, IL: ADA National Network Knowledge Translation Center.