The New England ADA Center serves Connecticut, Maine, Massachusetts, New Hampshire, Rhode Island, and Vermont.

Since 1996, the Institute for Human Centered Design (IHCD) has operated the New England ADA Center. The Center meets the increasingly complex challenges of providing outreach, training, technical assistance, information dissemination, and capacity building of the ADA Core Services. That includes an extensive training and information agenda with products designed for ease of use and maximum impact. We have 25 years of expertise and capacity providing ADA network services and an awareness of the persistent gaps in understanding and compliance and need for reframing the big vision of the ADA with innovative approaches.
Thirty-one years after the passage of the ADA, there has been important progress. But the vision of 'maximum community participation' is far from met. Our priority is to reach the people who never connect, primarily those with rights, and in particular those communities with the highest prevalence rates of disabilities who are not aware of and thus benefitting from the civil rights protections of the ADA.
The Americans with Disabilities Act, Addiction and Recovery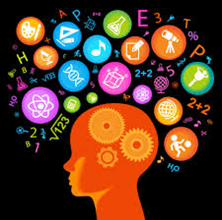 Many people with addiction to alcohol, and in recovery from opioids and other drugs are unaware of their civil rights under the Americans with Disabilities Act (ADA). To increase knowledge about civil rights, the New England ADA Center developed new products. These can be found on the ADA, Addiction and Recovery webpage:
A Fact Sheet Series is also available on the ADA National Network website.
Results from the Identifying Challenges to Implementing the ADA Survey for Cities and Towns in New England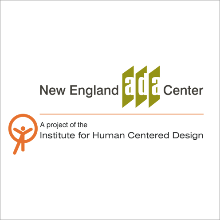 This research study shows that ADA compliance in municipalities is low with 20% of municipalities in compliance with ADA administrative requirements, 14% compliant with accessible services, programs and activities, and 5% compliant with both.  Primary reasons for noncompliance were: lack of knowledge as to what the ADA requires, personnel, and money.
To facilitate dissemination, we developed a web-based tool that allows users to examine survey results about ADA compliance by state, population size, and number of municipal employees Identifying Challenges to Implementing the ADA Survey Results. To read the final paper visit our ADA Research Webpage.
ADA Checklist for Existing Facilities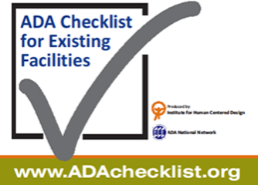 The ADA Checklist continues to be a resource for ADA compliance of existing facilities across the country, and around the world. The ADA Checklist is used by engineers, architects and designers, as well as local officials and ADA coordinators to improve ADA compliance in stores, restaurants, local and state government facilities, recreation sites and more.
California, Texas, and Florida are states where the Checklist is used most.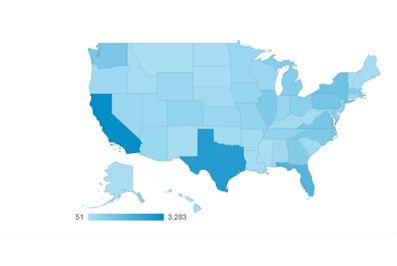 The US, India, China, and Canada are countries that use the checklist the most.