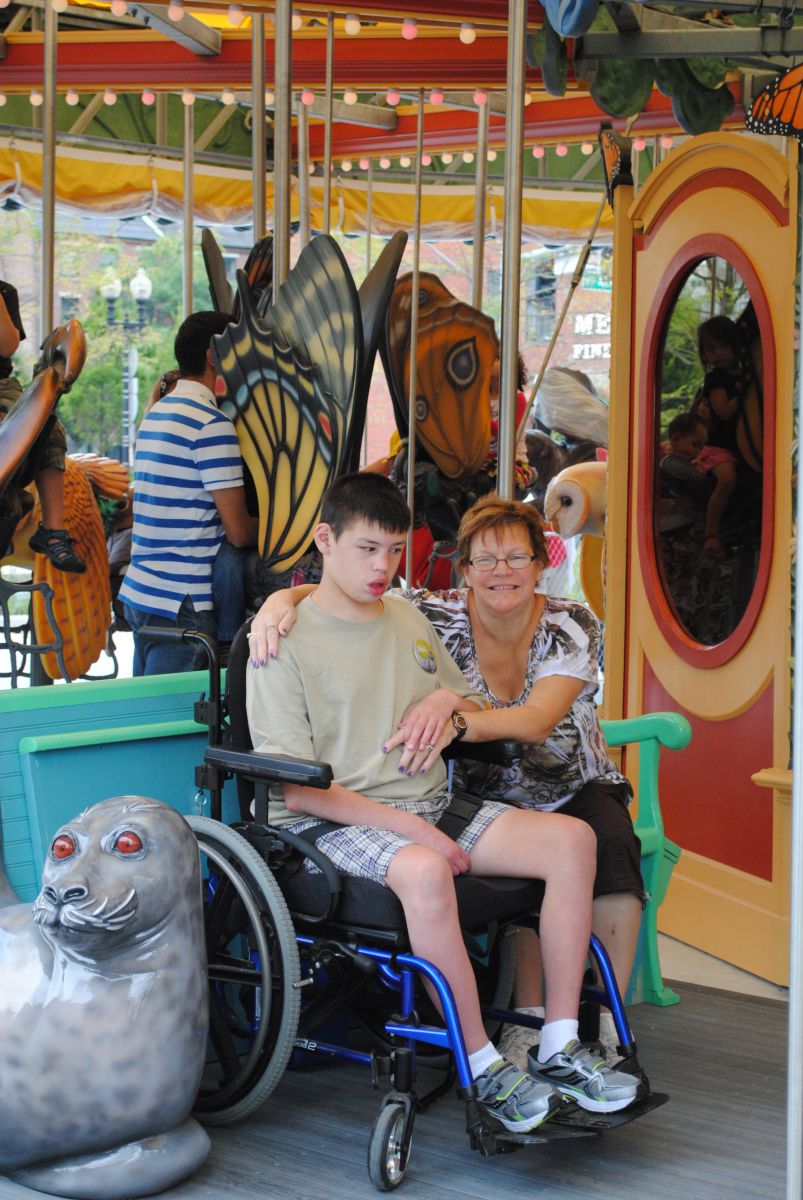 The Greenway Carousel in the Rose Kennedy Greenway in Boston is unique in many ways. Not only do the 36 seats feature 14 different creatures native to Massachusetts (such as lobster, cod, barn owl, and butterflies), but the carousel was also designed specifically to accommodate people with physical or auditory disabilities.
The New England ADA Center and the Institute for Human Centered Design worked closely with carousel creators throughout the planning and design process to ensure that the facility would be universally accessible. As a result, people in wheelchairs have access to four of the seats: the seal, a rabbit, a chariot and a rocking boat.
The pavement surrounding the carousel is designed for wheelchairs, with a pull-out ramp for riders using mobility devices. Other universal design details are the adjustable lighting and acoustics and textured animals with hand held straps. This one-of-a-kind carousel is a shining example of a public facility intentionally created so that all visitors can enjoy the experience.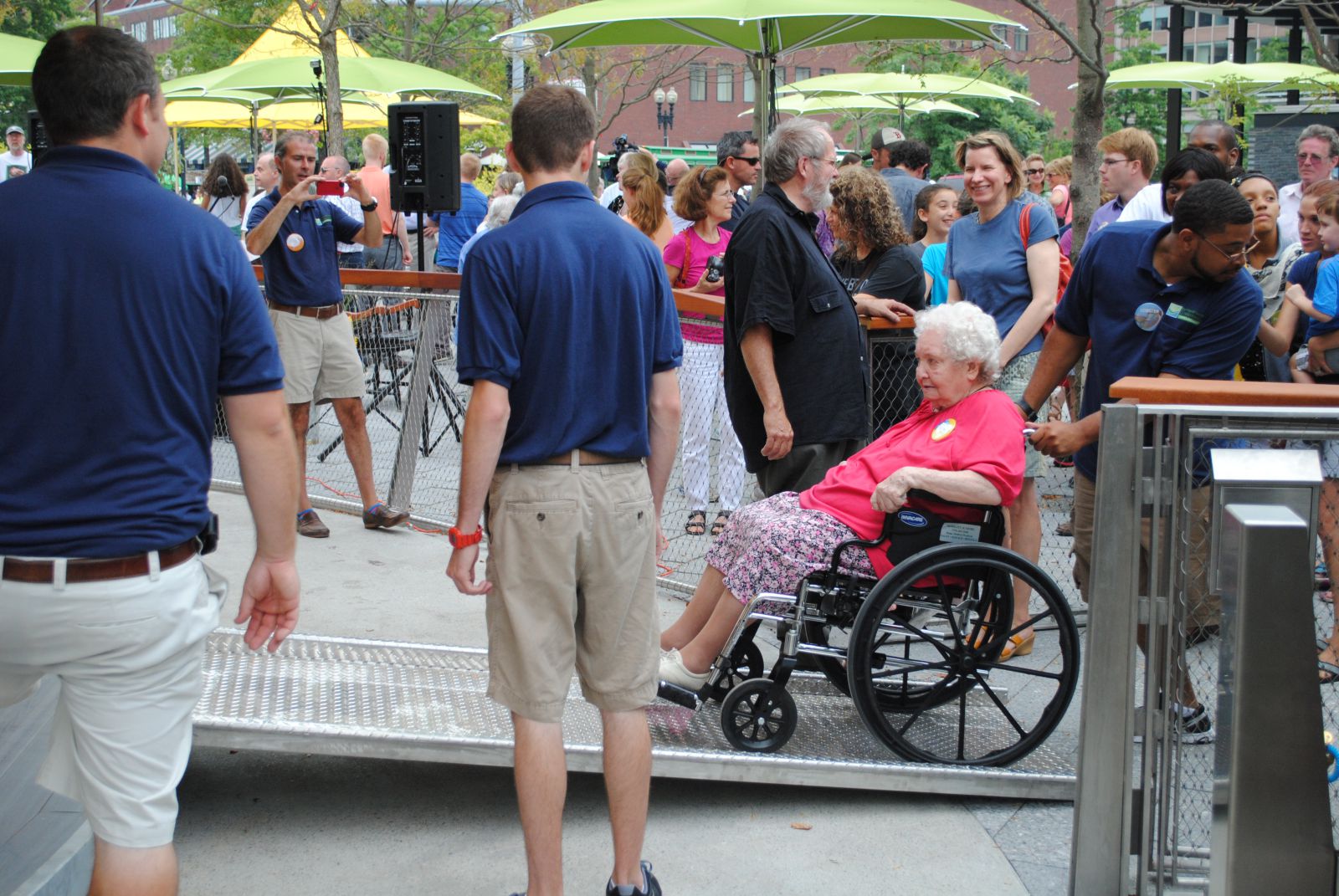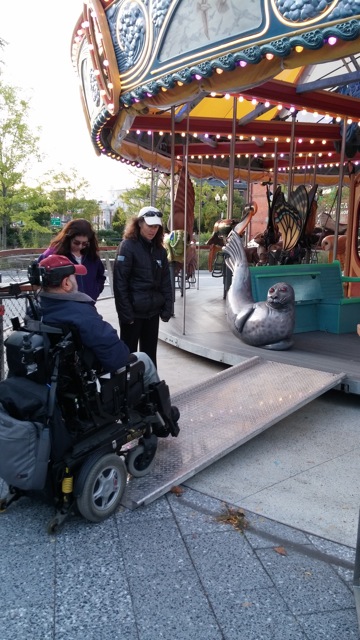 Region:
Region 1 - New England ADA Center